Finding the Right Health Insurance
:
What It Covers and Why You Need It
What is
Health Insurance?
Health insurance, also known as medical insurance, covers the cost of medical expenses for illnesses or injuries. It provides reimbursement for bills or pays the healthcare provider directly. A comprehensive plan includes hospitalization, daycare procedures, domiciliary hospitalization, ambulance charges, and more.
Health insurance protects against various diseases and offers tax savings under section 80D of the Income Tax Act, 1961. The exemption limit for individuals is up to Rs. 25,000, and for senior citizens, it is up to Rs. 50,000.
In Patient Hospitalization
Coverage for hospitalization and related expenses during a stay.
Covers Pre Existing Diseases
Provides coverage for medical conditions that existed before purchasing insurance.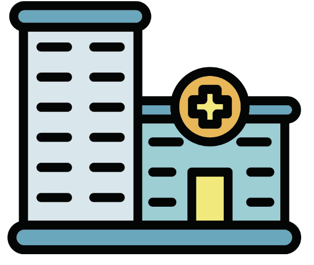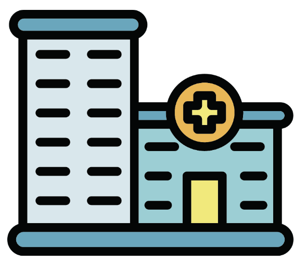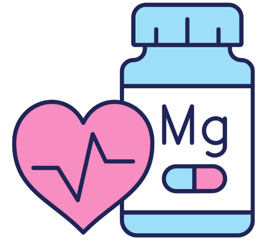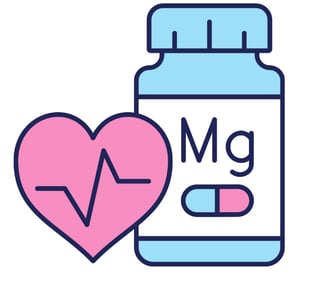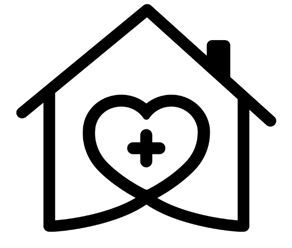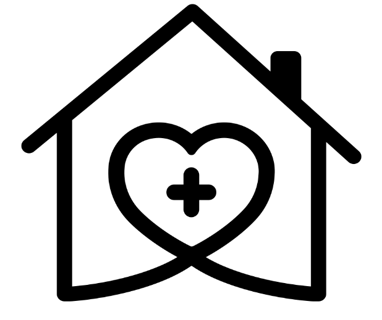 Pre & Post Hospitalization Expenses
Coverage for expenses incurred before and after hospitalization.
Benefits And Coverage Of Health Insurance
Cash-Less Claims
Option to avail medical treatment without paying cash up front.
Cumulative Bonus
Additional coverage amount offered for every claim-free year.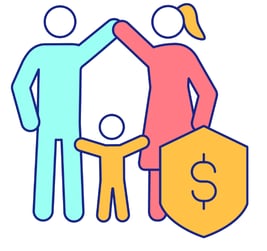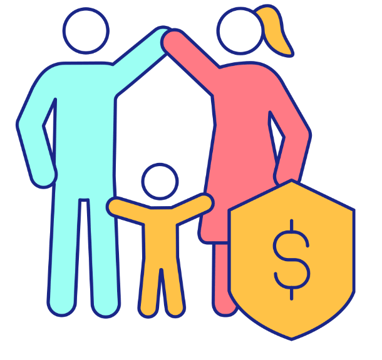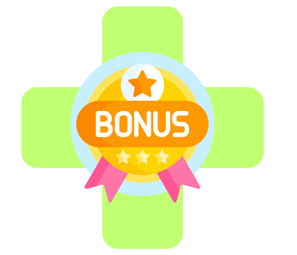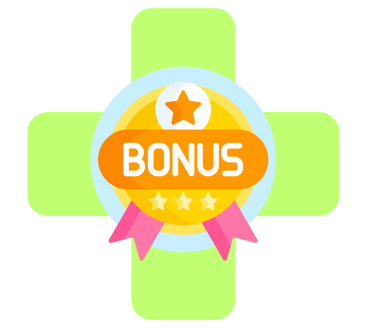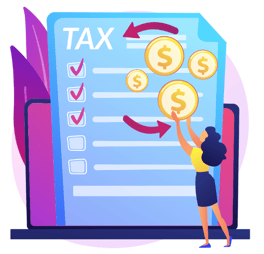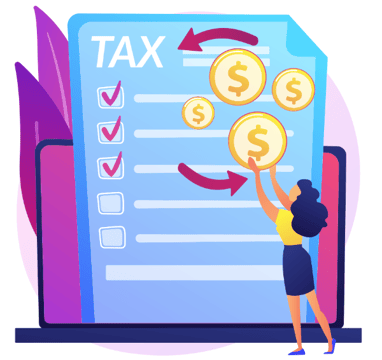 Tax Benefits
Health insurance premiums paid are eligible for tax deductions Under Section 80D.
Here's Everything It Can Cover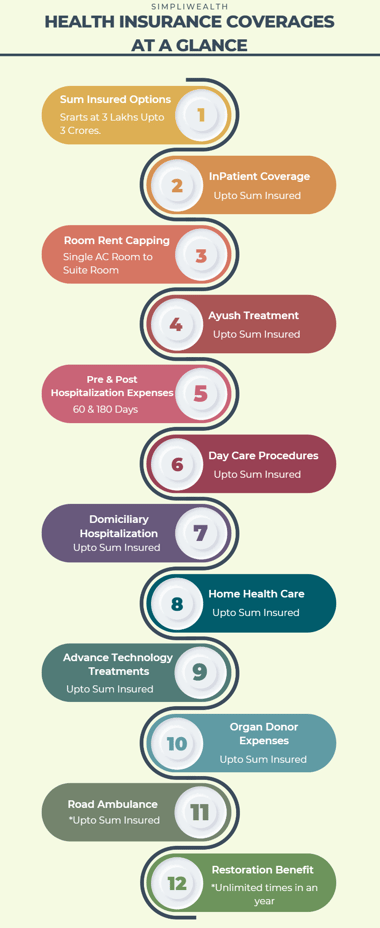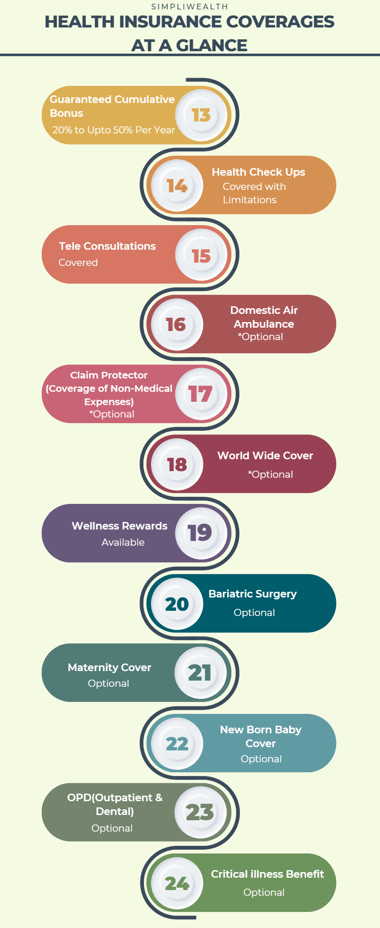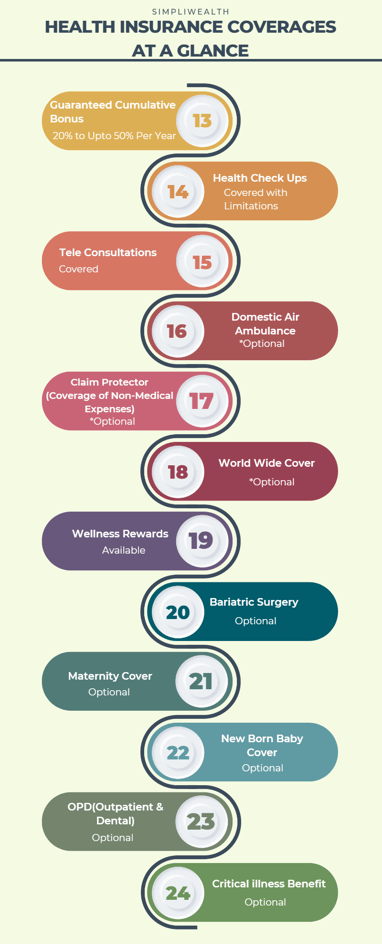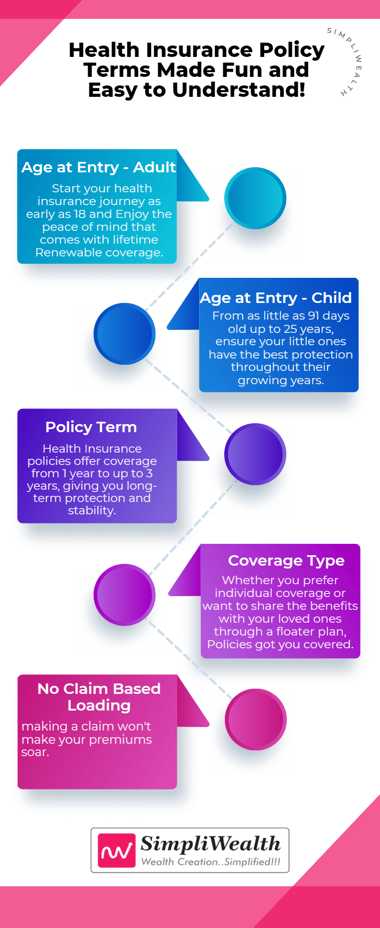 Common Questions & Myths About Health Insurance
Do I have to wait forever for my health insurance to cover me?
Not forever, but there are a few waiting periods to keep in mind. Let's break them down!
Initial Waiting Period:
This waiting period typically lasts for 30 days from the policy start date. During this period, no claims can be made except for accidental hospitalization.
Specific Illness Waiting Period:
Some health insurance policies have a waiting period of 2 years for specific illnesses. This means that expenses related to these specific illnesses will not be covered until the waiting period is over.
Pre-existing Disease Waiting Period:
Health insurance policies may have a waiting period ranging from 2 to 4 years for pre-existing diseases. This waiting period applies to any medical condition that you had before purchasing the policy.
Why is it essential to buy private health insurance if I already have coverage from my employer?
Rising costs of Health Care: Private plans offer higher coverage limits, safeguarding against costly medical expenses that may exceed your employer-provided coverage.
Pre Existing Diseases: It may be difficult or impossible to get Health insurance on your own if you have pre-existing diseases at the time you retire from your job.
Future Flexibility: Private insurance offers continuity even during career transitions or if you decide to become self-employed, ensuring uninterrupted coverage.
Family Protection: Private health insurance allows you to extend coverage to your family members, safeguarding their health and well-being with dedicated policies tailored to their needs.
Comprehensive Coverage: Private health insurance often provides more extensive coverage, including a wider range of hospitals, doctors, and treatments, giving you greater flexibility and choice.
Additional Services: Private health insurance often offers value-added services like preventive health check-ups, second opinion consultations, and telemedicine facilities for convenient access to healthcare.
Embrace Convenience and Freedom with Health Insurance: Flexible EMI Payments, Seamless Portability, and More!
Pay with Ease: Enjoy the convenience of flexible monthly EMI payment options for your health insurance premiums.
Seamless Portability: Easily switch to our health insurance company from other insurers, without losing any accrued benefits.
Find Your Perfect Fit: Explore migration options within our company for a policy that better suits your evolving needs.
Peace of Mind: Take advantage of the free look-out period of 15 days to review and ensure the policy meets your expectations.
We've done our best to demystify health insurance, but like a puzzled Pikachu, you might still have questions.
Don't fret! We're here to lend a helping hand and zap away your confusion.
Reach out to us for expert guidance and a dose of friendly assistance!"